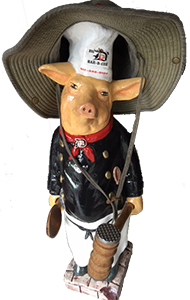 Big D's Barbecue is THE Barbecue catering service in the Hudson Falls, Glens Falls, and Queensbury areas. With over 20 years of experience and expertise. We Come To You! For over a decade, we have been preparing delicious Barbecue food and creating mouth-water flavors. We are available for any sort of party or event. From small family gatherings to full-blown catered weddings, Big D's is THE BBQ CATERING COMPANY for you!! A family-owned & operated business, fully insured and USDA-certified products. Give us a call or email us today and get started with your party!
-Big D 
CALL FOR AVAILABILITY AND PRICING
PLEASE NO CALLS AFTER 6PM EST. You can email us any time by going to our contact page.
We understand how important your event is to you and we want to make sure that you and your guests have a great and safe time, so we have made sure that our setups are meeting all the new rules and Covid regulations.
FOLLOW US ON INSTAGRAM FOR MORE TASTY PICTURES!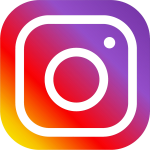 If you have any questions or concerns please contact us today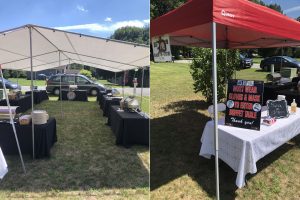 If you need tables and chairs for your next event or party, contact us today for more info.